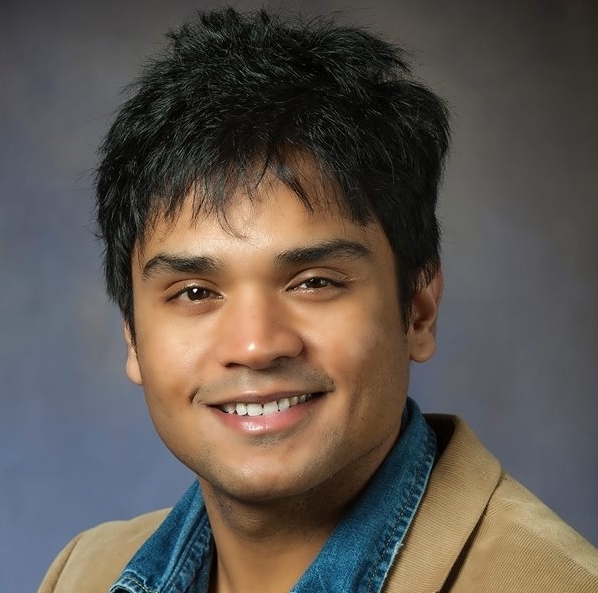 I am a postdoctoral scientist in Prof. Elizabeth Villa's lab at the University of California, San Diego. I did my Ph.D. in Biophysics at Johns Hopkins Medical Institute under Prof. Taekjip Ha. My current research interests include topics in electron microscopy chiefly cryoEM-cryo electron tomography, single molecule biophysics, structural biology, CRISPR systems, optics and theoretical/computational biophysics.

I was born and raised in Raipur, India. I did my undergrad (BS+MS) at Indian Institute of Technology, Kharagpur before moving to theUnited States to do Ph.D. in Biophysics.
Outside of work, I like to stay fit via sports (tennis+ swimming) and healthy eating. My favorite athletes are Rafael Nadal, Sachin Tendulkar, Michael Phelps. I enjoy reading and discussing socio-economic policies. I also love animals and dogs are my favorite. My best dog friend is Leo.

The people who inspire me the most are my parents (seen below with tiny me). They have always taught me to work hard, dream big, and stay kind and honest.

Causes I care the most about are Animal welfare, Democratization of STEM, Climate change, Minimalism, Healthy living, and Anti-Wastefulness.

Thanks for visiting my website, please look around for information about my work and myself.